I'm sure you saw that Albert Pujols made his pitching debut for the Cardinals on May 15th in a blowout game against the Giants. Apparently, there was some smack talk between future Hall-of-Famers in the dugout afterwards, with Yadier Molina informing Pujols that he would have fared better.
Or would he?
A week later, Yadi got to put up or shut up.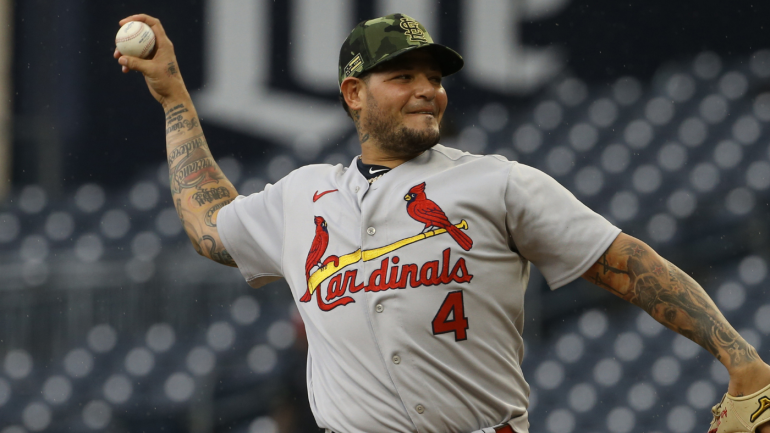 After warming up with none other than Pujols behind the plate, Yadi took his turn on the mound. He gave up four hits — two of them homeruns — before he could get to three outs. His ERA is 36.00 and his WAR value as a pitcher ended up a sad -.01. On the upside, he was so hittable, he didn't give up any walks.
How do they stack up? Yadi and Albert have the same ERA and WAR as pitchers, but Pujols gave up one less hit — but, also, a walk. I think the best we can say for both is it's good neither of them have more than an inning for the Cards.