Scouts: Whelp, it took 6 games, but we finally got some drama and excitement out of this World Series. If this hasn't been the oddest, strangest World Series I've ever seen, I don't know what was. Before we dive into it too far let's do a quick recap. So far, we've seen 5 of the top 20 or so pitchers in the league go face to face, and just about every single time we have yet to see that pitchers duel that we've been expecting. The road team has won every game. Dominant, lights out pitchers are struggling to stay in the zone to to maintain velocity. Cole, the likely CY Young struggled BIG time game 1, but was able to rebound in Game 5. V-Mart is now 1-4 with a 4.33 ERA in the postseason. We've seen games end 12-3, 4-1, 8-1, 7-1, and now 7-2. Not a single game has really been that close. The Nats bullpen hasn't fallen apart. We even got some Presidential drama, which kicked off other layers of drama. Max Scherzer took him self out of a game before it even began! What the fork is going on here?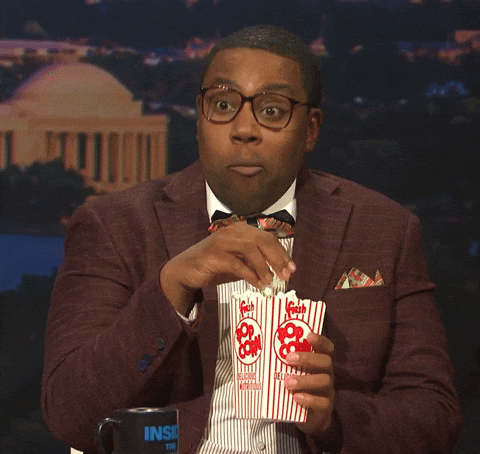 ---
Nationals 7, Astrons 2 – Scouts: There are so many places I want to start here, but I suppose we will start at the beginning. The Nats were the first to get on the board, courtesy of having the first attempt in the game. Trea Turner beat out a soft gounder to third, which was ruled out, and then overturned. Adam Eton sacrificed him over, followed by a Anthony Rendon single which put the first run on the books. V-Mart was able tgo get out of the jam thanks to a fly out and a pop out. Then the Astros stepped up, and man was Strasburg looking rough in that first inning. He was all over the place, giving up a lead off double, a wild pitch, and a sac fly by Jose Altuve. Then after a strikeout, Alex Bregman homered and did something he might live to regret. We will call it the anti-bat flip.
Yup, That's Bregman carrying the bat all the way to first and attempting to hand it to the first base coach. If this was the regular season, the next pitch might have "accidentally" "gotten away" and landed in his ribs. But what the hell, it was fun! Baseball is supposed to be fun! let's have fun! Look at how fired up the team and the fans were!
Anyways, the inning ended and I said to myself. Self, things do not look good for Washington. Around this time I decided to go look and see if there was any updates on Max Scherzer. Was he available for tonight if they needed to turn to him? Would it be too late? Report was Max would be available for Game 7, not game 6. Now, I can tell you, I've had the neck pain that Max has. I know that pain quite well. Him pitching game 6 will be a minor miracle, no matter how many drugs they shoot into his neck.
Ok, back to the game, Strasburg settled down and started to look like the player who was drafted to pitch specifically in this game. I don't know what happened, but he somehow flipped a switch and went into lights out mode. Spoiler alert: He ended up going 8.1 amazing innings on 104 pitches and was absolutely GASSED. He allowed a total of 5 hits and 2 walks and shut it down after that terrible first and shaky second. The Nats made it very clear they were going to live and die on Strasburg's arm, they were NOT going to that bullpen, and I can't blame them. And Strasburg answered the call. What a tremendously gutsy performance.
Things didn't go quite so well for Verlander. He was knocked out after 5 innings pitched after Adam Eaton and Juan Soto homered in the 5th to give the Nats a 3-2 lead.
Ohhhhhh SNAP! Did you see what Soto did there? He did that thing that Bregman did in the first inning, and brought it back! Surely this will get some unwritten rules fogeys boxers in 8 different kinds of a twist! Reaction time! A.J. Hinch: "Bregman shouldn't have done that." Dave Martinez: "Neither should have Soto." Bregman: "I'm sorry." Soto: "Bregman did it and it looked like fun, so I thought I would too. This is a game right? We are all here to have fun right?" Kids man, what can you say. You gotta learn them right to get all pissed off at each other.
So the game has already started to have some level of drama, but really no big deal, we can ignore and move on right? But then Sam Holbrook happened. Sam never seems to miss an opportunity to inject himself into a game, especially high profile games. You know how every sport has rules with intentionally built in grey areas? The idea is that there's no way to really write a hard and fast rule, and that they want humans to make judgement calls, based on the spirit of the rule. Well, Sam Holbrook likes to take those moments and run the opposite direction of what most people will call reasonable.
With Brad Peacock on the mound, Trey Turner hit a soft dribbler up the third base line. As many of us know, Trey Turner is a very fast runner, and as a result, this was a bang-bang play at first. Peacock made a terrible throw up the line, almost like he was throwing intentionally at the runner, Yuli Gurriel made a god awful stretch into the runner, and Same Holbrook called Trey Turner out for interference, claiming I suppose that Turner was outside the base-path. Please, take a look and judge this bullshit call for yourself.
You can see the look of shock on Turners face when standing at second he realizes he was ruled out. Turners anger only escalated when the officials decided to review the call. Well, all hell broke out at this point. Dave Hernandez is livid. The Nats bench explodes.
The Umpires decide to spend the next ten minutes reviewing Holbrooks terrible call and Joe Torre spend the next 15 minutes looking for a hole to hide in. (Torre had more to say about this horrible, no good, terrible call after the game. Spoiler alert, he defended it. He's also full of shit.)
Following the half inning, Dave Martinez, who was about as angry as anyone I've ever seen, and is a literal heart attack risk tells Holbrook and the rest of his crew just what he thinks of them and is ejected from the ball game. Folks, this ejection was a long time coming. The Umpiring Crew this series has been nothing short of horrible, missing call after call, after call, and Holbrook injecting himself into this game to swing his big ego around was the final straw.
FINALLY WE HAVE SOME DRAAAAAMA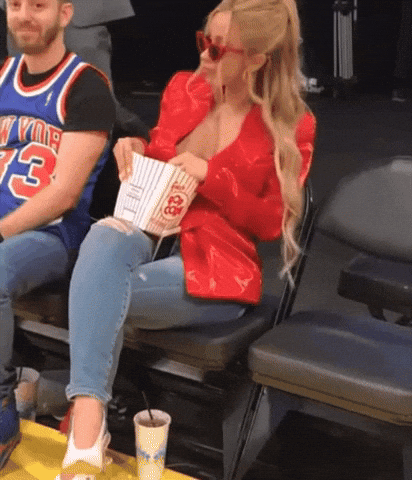 This is what we've been missing all year long!
So, back to the 7th, which still is in progress, despite me skipping ahead to Martinez' ejection. Trea Turner is ruled out, Yan Gomes is returned to first. Will Harris is called in to replace Brad Peacock after the 20 min umpire review, gets Adam Eton to pop out, and there's now two outs. And then Anthony Rendon steps to the plate…
AND HE CRUSHED IT!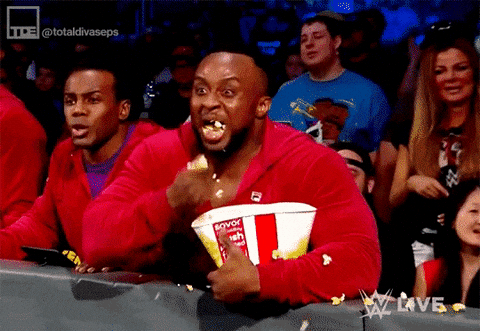 It doesn't get any better than this ladies and gentleman! This is why this is the absolute best sport on earth! Holy SHIT! What a moment! What a game!
Max Scherzer vs Zach Greinke GAME 7
LETS GOOOOOOOOOOOOOO!!!!!!!!!!!!!!!!!