Last night, the Gnats and Fellow Travelers were rained out so the ongoign test of Rizzo's faith did not take place. No doubt he was there in spirit, crouching among the anathemata festooning his orifice, benevolently overseeing Pax Lernica with his usual optimism.
As a result, the Feesh – in losing again to the the Feelies, who are playing for keeps in the second half – only lost a half game orf the standings. equalling one season's worst – nineteen games under the strange attractor – and setting another new record for futility, sixteen full games behind the Horrible Horsemeat and Velveeta™ Eaters. They share this slot with the Mutts who fell again, 2-1, to the ravening Barves in the Big Ampule, and lead Wilpoon's Wonders by a mere three percentage points (Mutts: 44-63, .411; Rainbow Warriors: 46-65, .414).
In other news, there is reputedly a move afoot somewhere in catacombs of the Feesh front orifice to return to the old teal uniforms. Turns out the majority of fans (though I had no idea who cared enough to ask them it was the Fort Lauderdale Sun-Sentinel, here:  http://www.sun-sentinel.com/news/sound-off-south-florida/fl-sp-marlins-teal-uniforms-follow-20180607-story.html  ) never did like the gonorrhea-discharge colors Scrooge McLoria imposed on the team back in 1911 when Macondo Banana Massacre Field originally opened to admit its first trickle of fans. Just to remind you: here's the old uniform –
and here, just for Prof, is what they wear now: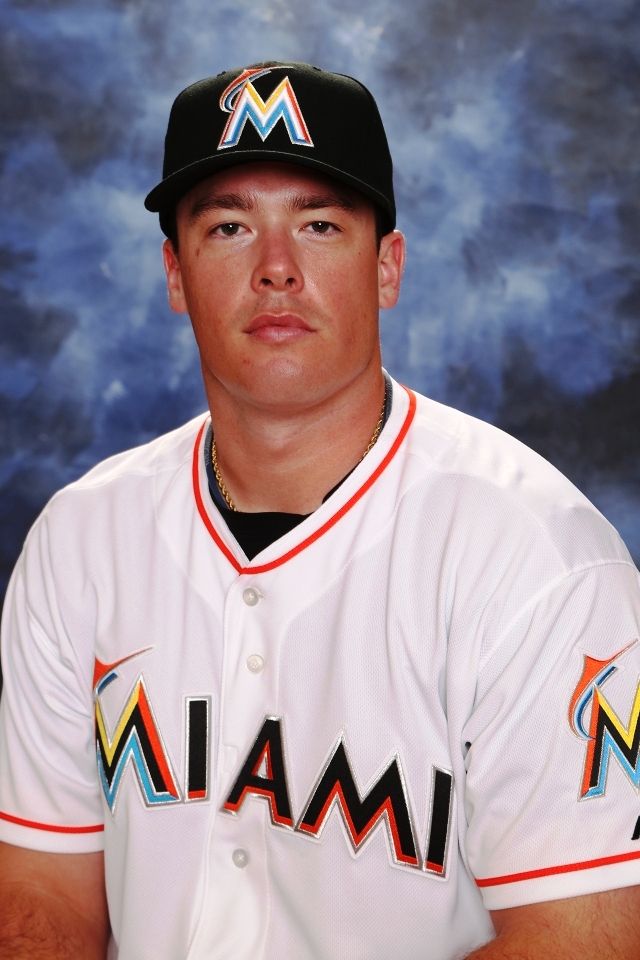 Where will this lead? As attendance continues to decline (yes! You can hit rock bottom and still get worse – that's the magic of the X-Y axis!) to an average of 9,809 per game after setting not one but two all time low turnout records this season, there's always a possibility Beep Beep will become desperate. In April the Feesh reported a dismal 7000 and change, which was terrible, but it got worse and in July one game drew barely 4000. Even so, militating against the possibility that our guys will look classy again is that it costs money to re-outfit an entire team.
Worst of all, if it happened, I wouldn't be able to call them the Rainbow Warriors anymore and a multi-layered satirical meme encompassing their rotten play, allusions to maritime political protest and those horrible gauche M logos, would all go into the crapper of history along with in-dashboard record players, the Soviet Union and the 2016 election. The horror, the horror.